Maybe I'm also the type of person who is caring.
If the person I like got super drunk and puked all over on themselves. What I would actually do is stripped them off of their clothes, bathe them, put new clothes on them, and carry them to their bed.
Or if it was a friend, I wouldnt mind helping get em clean with fresh towels and flop them on their bed.
Probably need to start carrying a coin pouch for changes considering coins always be stretching my wallet and ripping em.
Da….
DadadadadadadadadadadadaDATASS.
\(´O`)/
>_> ok…….back to work.
If I was a Gang banger of some sort…
ITS BAD, DON'T DO IT! But while my friends and I was on the topic of Tattoos, about parents associating tattoos with gang banging/mafia. Gang banging is uncool, but Darla said if I was a gang banger, I would be a sexy one.
OTL, but I told her if I was a gang banger this would be what I want to look like (with a lot of tattoos on body though) *shots*
And ITS ALL ABOUT THE SUITS YO!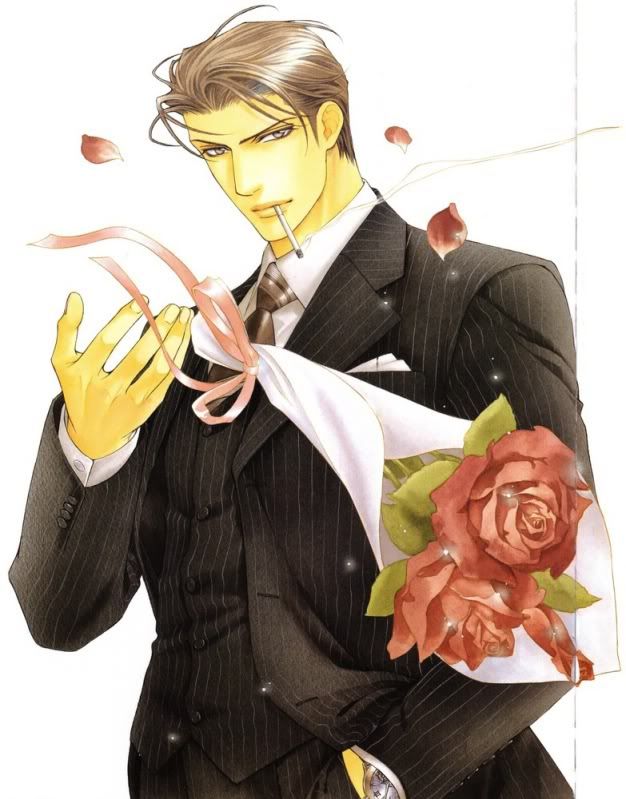 I don't need em saggy pants up to the knee gangsta fashion trend a lot nowadays. Those are just asking to be pulled down XD HAHAHA.
Mmmmm….damn…..donuts are good.
looking at old pics of my hairs. =0